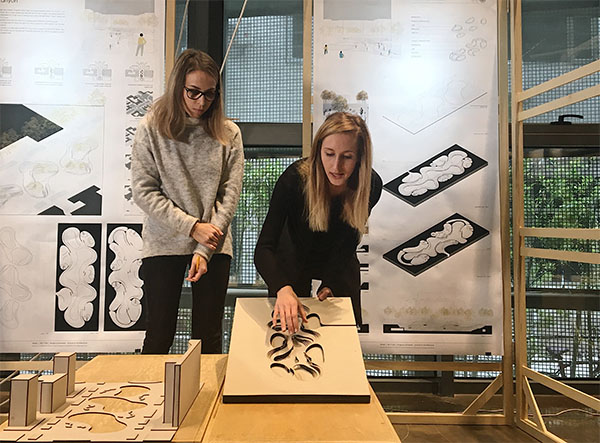 "The EPMA program has given me a first hand opportunity to understand and experience contemporary China. Working under Professor Li Xiaodong was a very valuable experience; it has opened my eyes to understand how Chinese architects think and work. By gaining work experience combined with theoretical studies, I also understand the difficulties and problems that China faces with a rapidly growing urbanizing population and the opportunities that architects have to help shape the future here.''
Sheung-Yi Joseph Ng. EPMA 2013. New Zealand.
Within our international MArch program, we combine the critical academic atmosphere with real-world issues that arise from the current process of China's rapid urbanisation.
We provide a small, intensive studio environment with a high professor to student ratio (about 4:1) and supportive theoretical lecture series headed by specialists from different fields (urban design, arch history, sustainable building strategies, etc). These various (visiting) professors coming together let our students experience very distinct design strategies, which widens their understanding of contemporary architecture and enables them to then choose a specific topic and thesis advisor to make a distinct individual path during the Final Thesis year.
Our teaching is based upon a highly individual guidance of students, based on their respective backgrounds and capacities.
Our general design conviction starts with a careful analysis of the program, the specific site conditions, and the relation to the local resources that will all play a key role in the overall integration of ideas. The concepts are induced by both a cultural and climatic context and seek to capture the spiritual essence of "place". Fixed architectural styles are avoided , as they limit potentials to be unique and creative. However, precedents of past experiences and previously obtained knowledge are important to study to provide a solid background to solve new problems in hand.